Indoor digital display screen 
The MPU and social media posts went out at the same time on the weekend before the offer began. The influx of people using the parking was instantly noticeable by the client.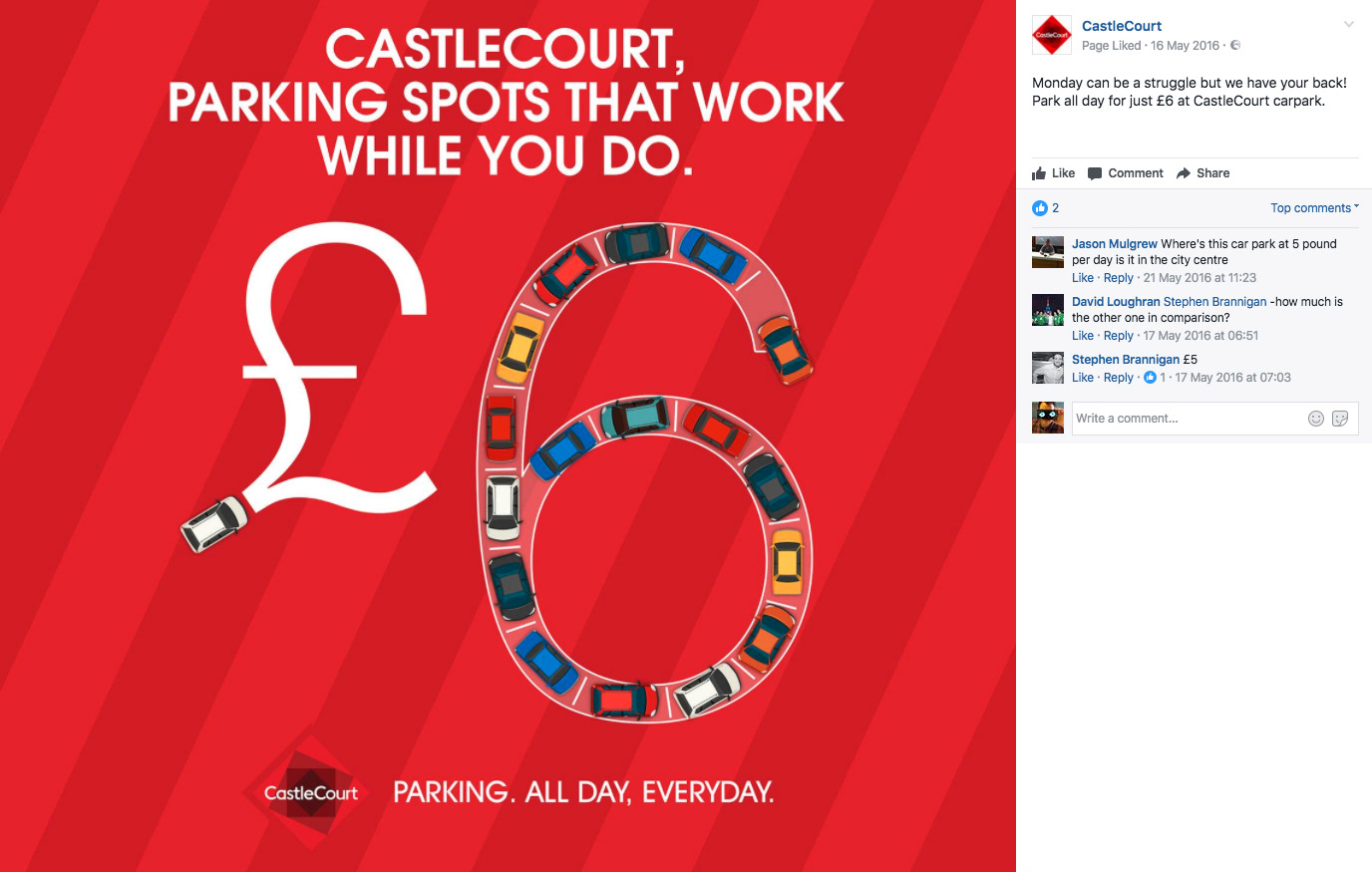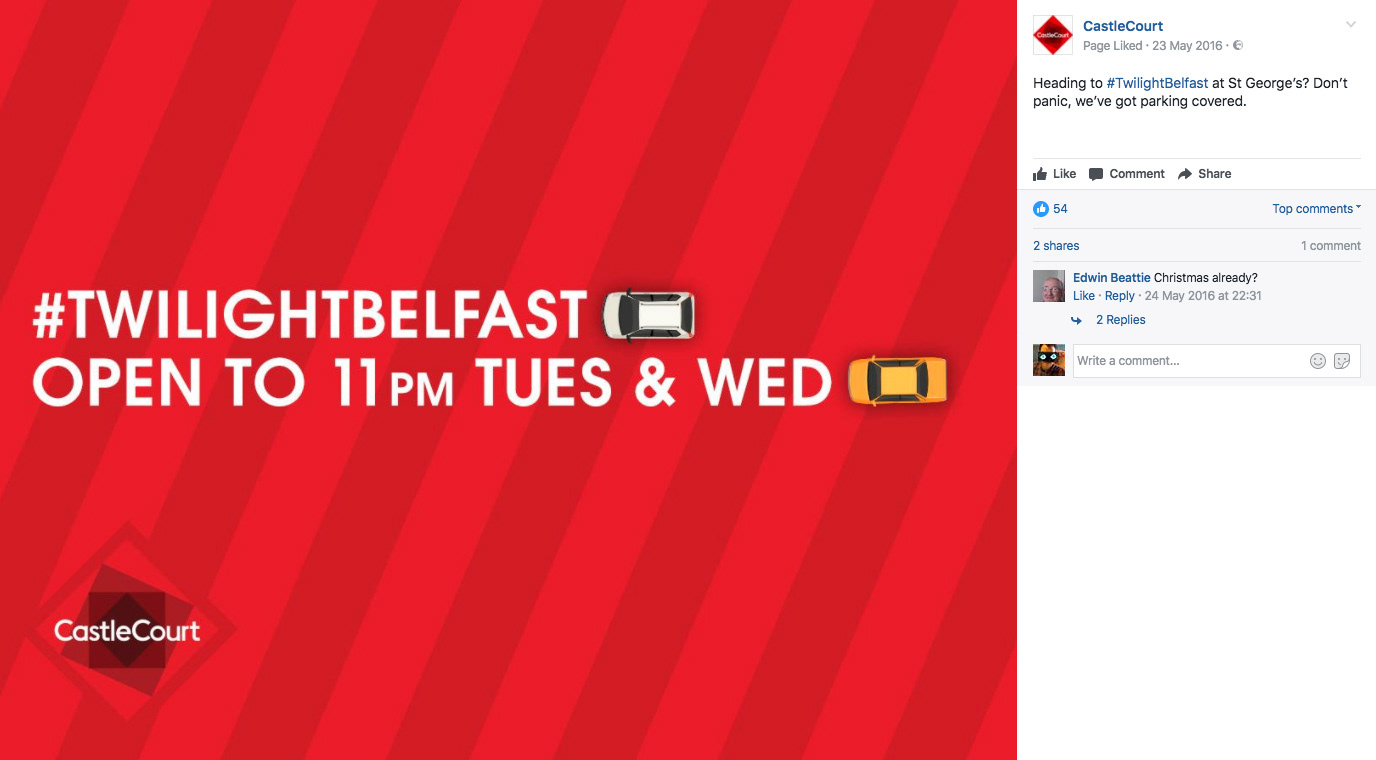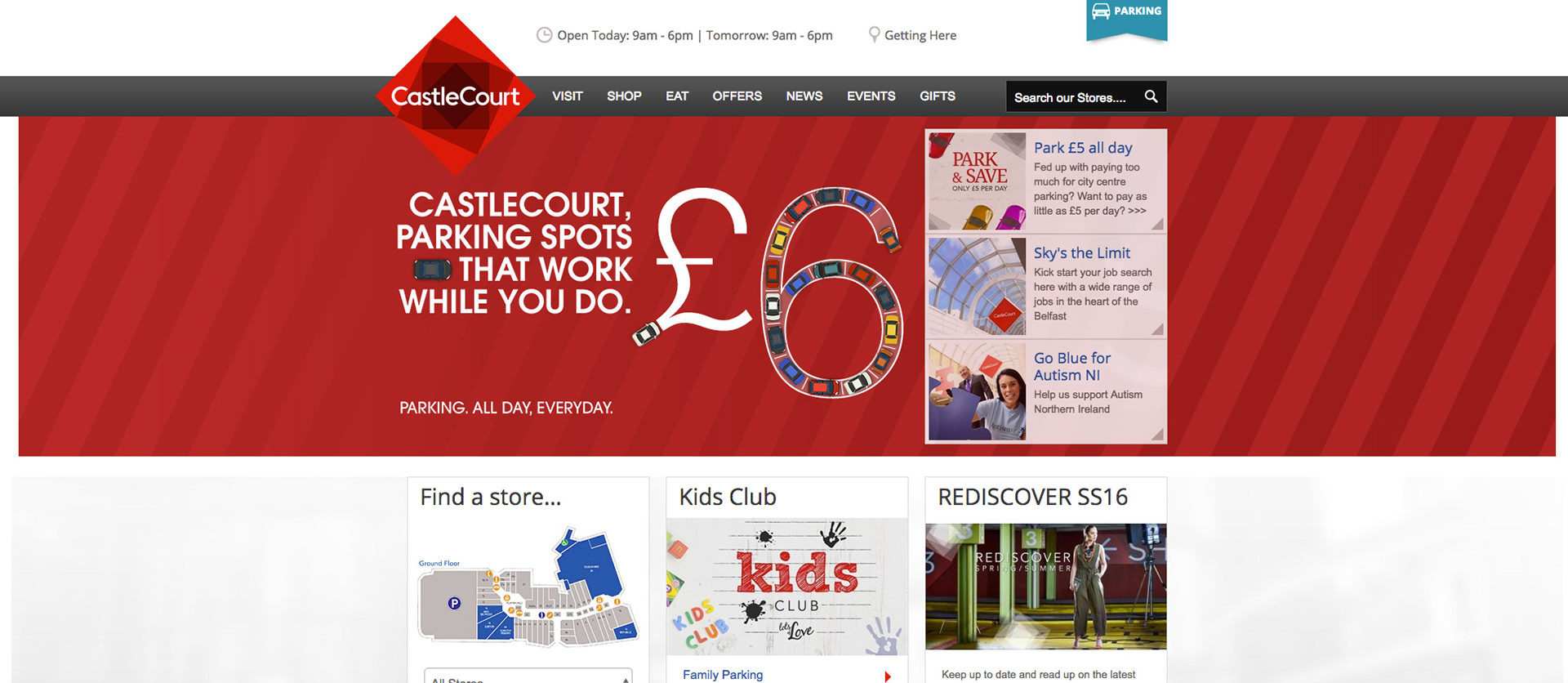 After the success of the online and digital creative, the OOH rolled out around Belfast City.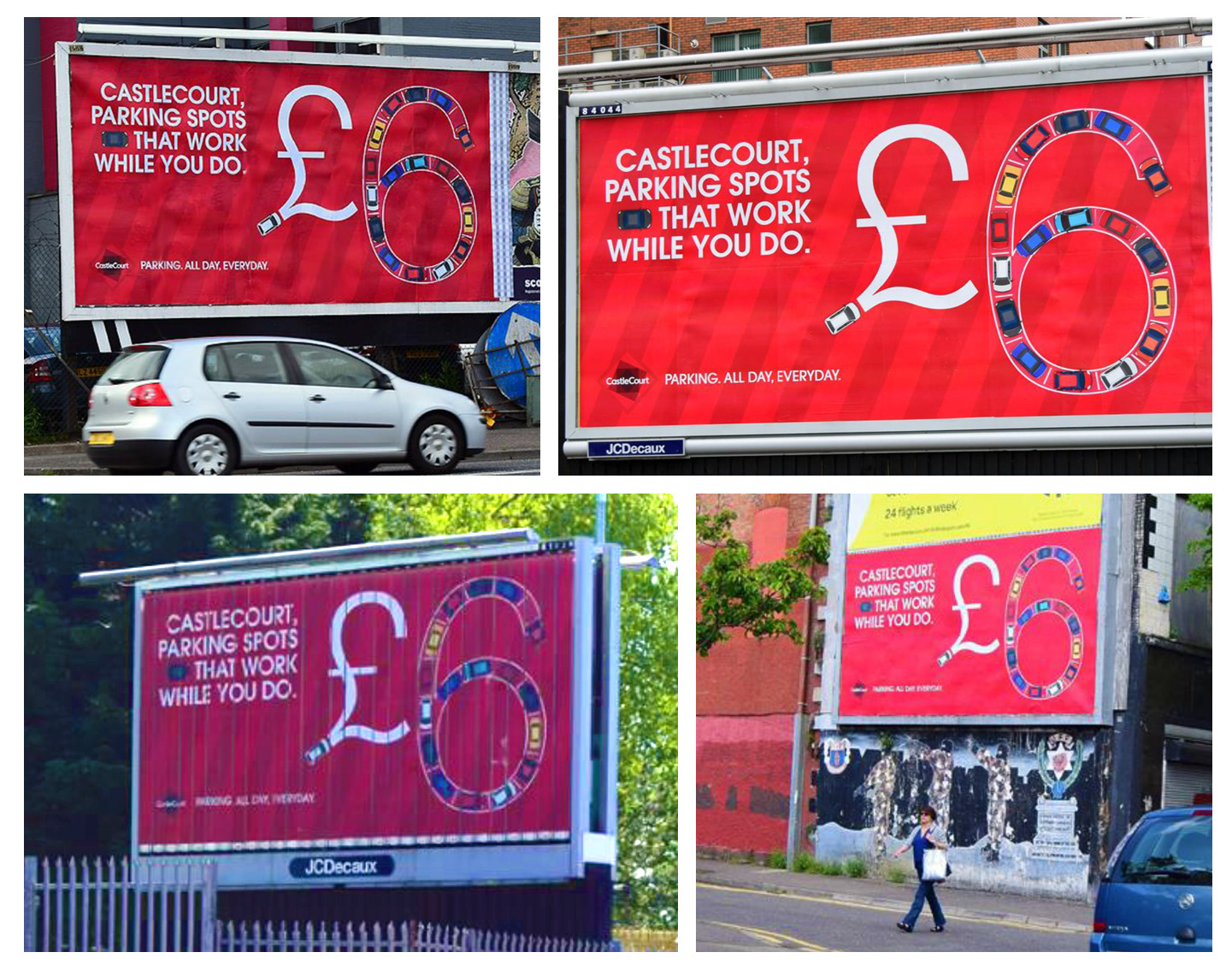 Art Direction:
Phil Slattery
Copywriting:
Siobhan Gallagher, Dan O'Doherty